Rosemary Mint Success Artisan Soy Candle
$

18.00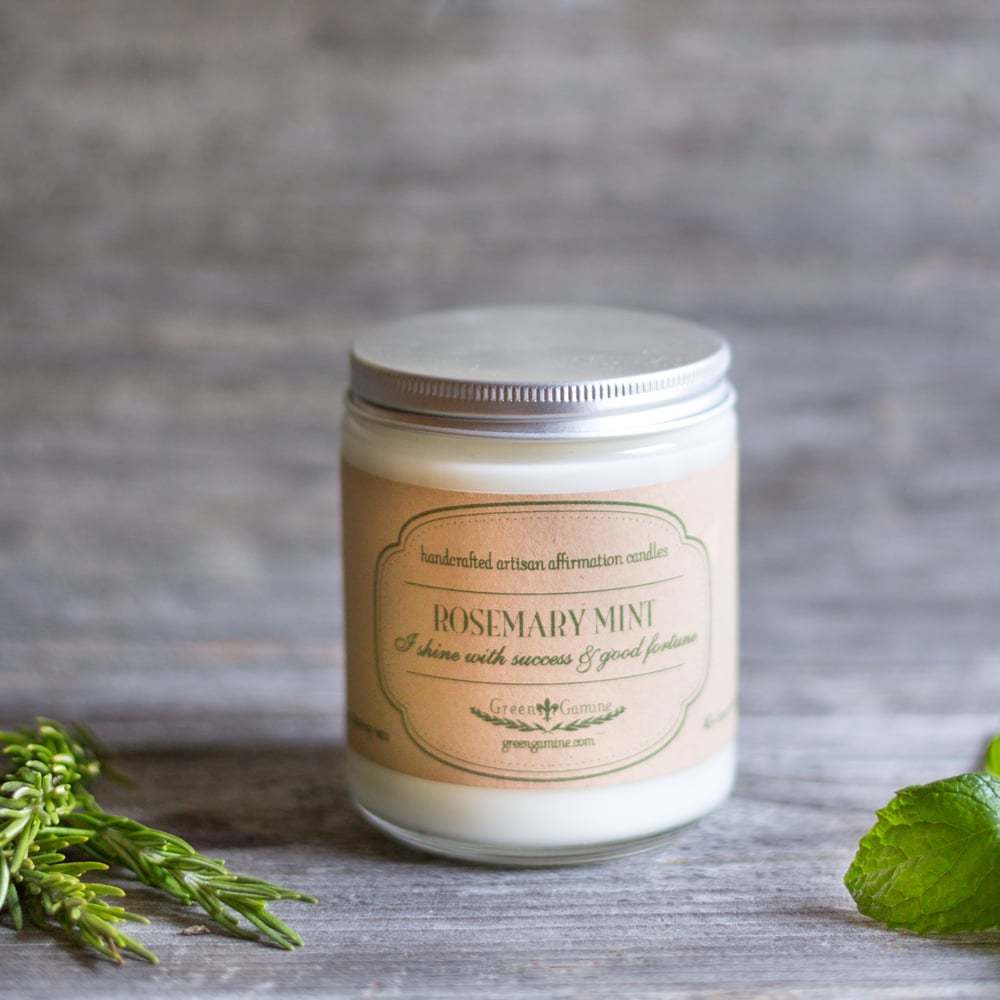 Mint carries the energy of prosperity, success and good luck. Paired with Rosemary's uplifting quality happiness, remembrance and blessings, Rosemary Mint is a powerful candle for bringing success and good fortune with lasting happiness.
Each Green Gamine Artisan Candle is handcrafted in small batches using pure soy wax to produce the highest quality eco product. 

Our soy wax and eco wicks are natural, biodegradable and clean burning - safe and healthy for both you and our planet. All tags and labels are made from recycled paper, and our glass jars can be recycled or reused around the home.
Every Green Gamine candle has a unique affirmation designed to enhance the symbolic meaning of the flower or herb whose scent the candle is infused. Our Rosemary Mint candle is part of the Herbes Aromatiques or "Aromatic Herb" collection. Rosemary Mint's affirmation can be found on the label reading:
"I shine with success & good fortune"
All Green Gamine candles are shipped in charming and reusable gift-ready muslin bags.
8 oz soy wax
Eco wicks
Rosemary Mint fragrance
Kraft labels & tags printed on recycled paper
40+ hour burn time
Handmade in California
A tree for a Candle: Purchasing a Green Gamine Candle Helps the Planet!
One tree will be planted by the non-profit organization "One Tree Planted" with every candle directly purchased from Green Gamine.